OPINION: Brett Beasley, Even a Stranger Could See How Special You Were
Underneath the Friday, January 6, 2017 Mountain Mail headline, "Winter storm hits Colorado", was the sub-headline, "Salidan dies following rescue near Porcupine Gulch". Mail news editor Brian McCabe wrote, in part:
"…the Lake County Office of Emergency Management, confirmed Thursday the death of Salidan Brett Beasley, one of two skiers that search teams were looking for… Beasley and an as yet unidentified youth had been skiing in the backcountry and had not been heard from… ".
Brett Beasley. That name sounded familiar, but I couldn't quite place it.
I Googled Brett Beasley and I found a SummitDaily.com article, by Kailyn Lamb, "Forest Service mourns loss of ranger who died Thursday in Leadville backcountry". Beasley suffered from and succumbed to hypothermia at the time of rescue. The youth that Beasley was with was fine. Of course, Beasley took care of his young skiing companion before himself.
There was a photo in the SummitDaily.com article. I gasped. I recognized Brett Beasley. He was the lead Forest Ranger at the Volunteer Outdoor Colorado Cottonwood trail build I had been a part of, June 6-7, 2015. I was charged with photographing that event. He was a stand-out leader at the VOC camp.
No! It can't be him. He was too strong. Too charismatic. Too full of life. Too full of fun. Too giving. Too young, at 47 years old.
But it was.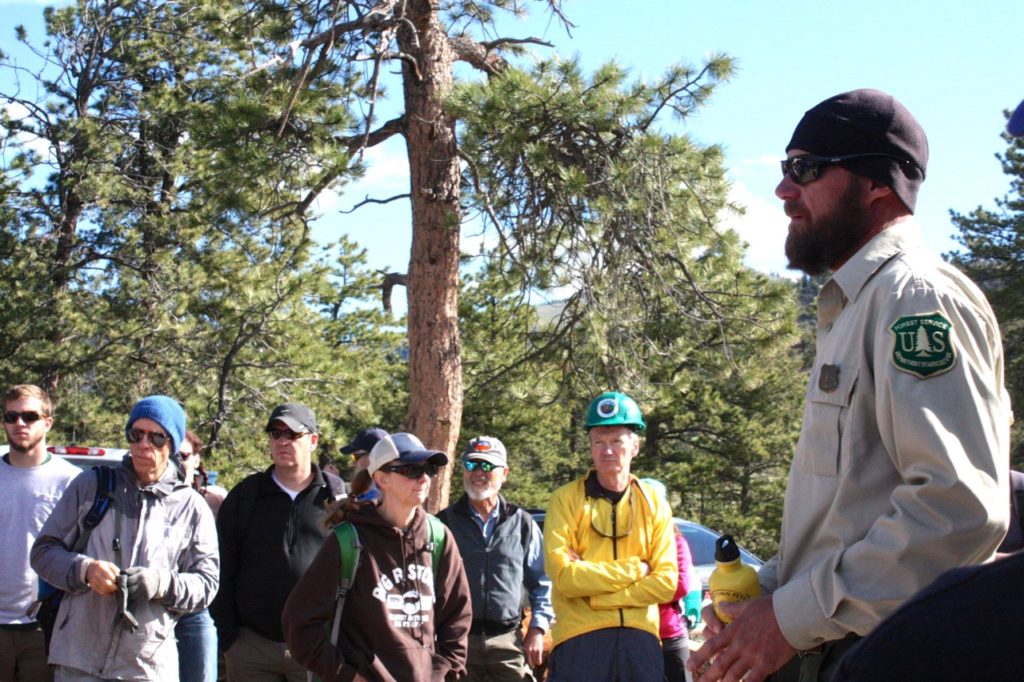 In the evening, Brett provided entertainment for the camp as part of a band. He sang and played guitar.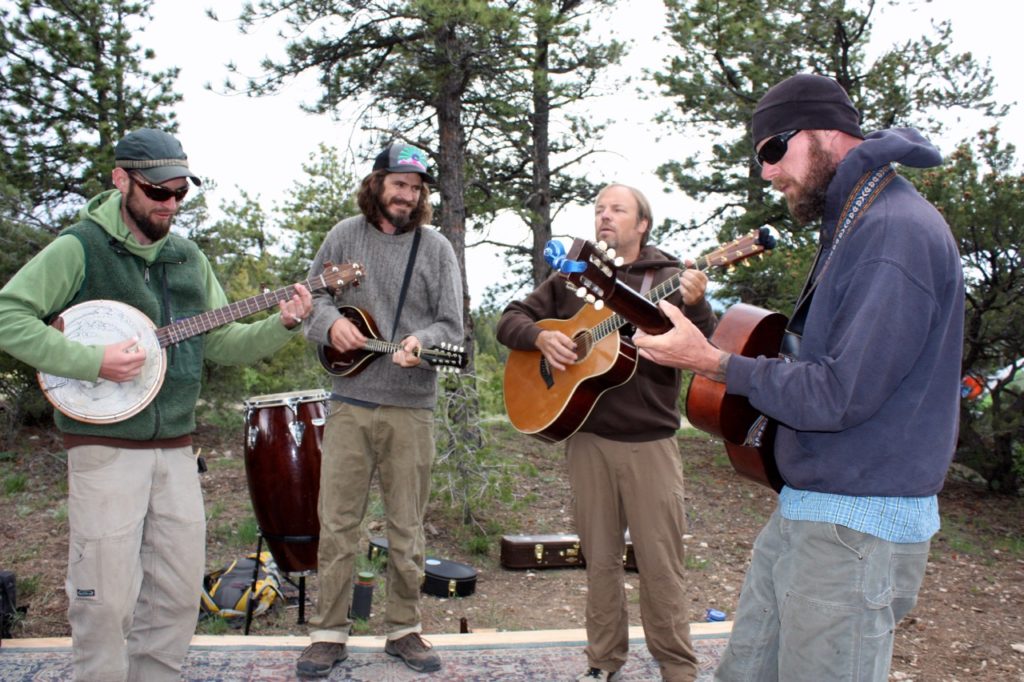 Later, his daughter Brooke stepped up and played her guitar and sang, while her proud and beaming father looked on. The sight was as sweet as the sound.
RIP Brett Beasley. Prayers for your family and friends.
Even a stranger could see how special you were.