PHOTO ESSAY: Riff Raff Brewing Feels Like Family
The definition of riff-raff:  People, or a group of people, regarded as disreputable or worthless: a pack of riffraff. 
Nothing can be further from the truth when it comes to downtown Pagosa Springs' Riff Raff Brewing Company, located in an old Victorian House, and serving up its own craft beers and pub fare.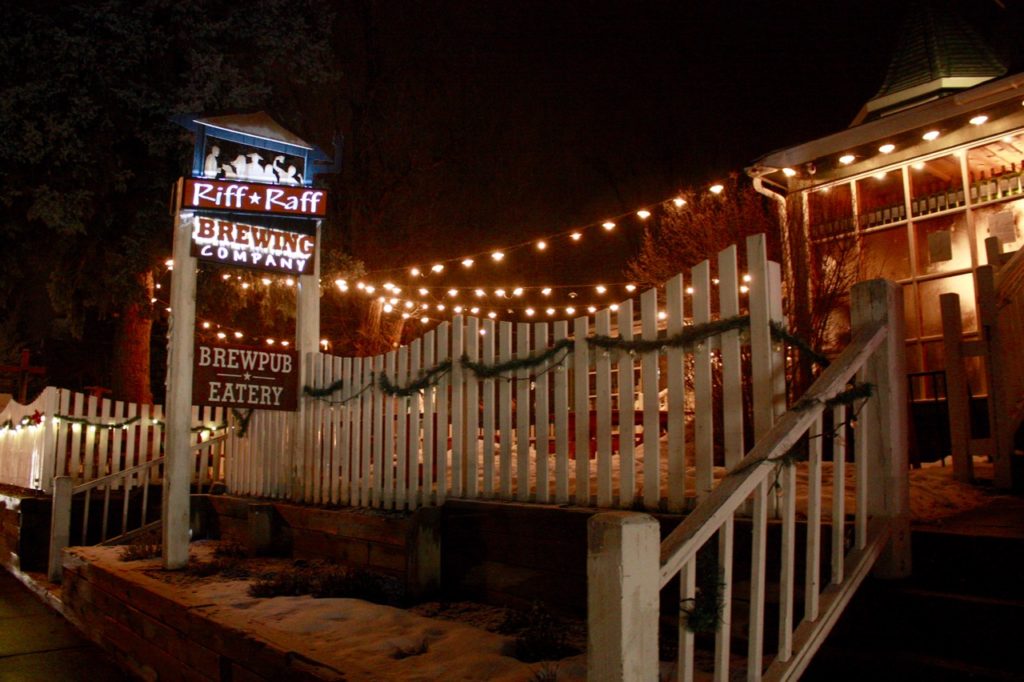 Craft beer, by the way, that is brewed with geothermal heat…
But I'm not reviewing the food and beer today.  I'm reviewing the atmosphere that I experience every time I go to Riff Raff.  I try make it a point to go at least once when in Pagosa.
Last Sunday was gray and soggy, and cabin fever was setting in.  The NFL playoffs were underway.  I decided to go to Riff Raff to watch the games.  And socialize, of course.  And partake of the craft beer and eats.  I finagled a seat at the bar, was greeted by the familiar and friendly bartender Peter, and settled in with a Hopgoblin.
I never feel uncomfortable going to Riff Raff alone, and sitting at the bar, because there's always interesting people to strike up conversations with.  This time I found myself sitting between a Los Alamos computer guy and a woman ER doctor who had been working on a Navajo reservation but was now returning to NYC.  Not exactly riff raff.
Then co-owner Jason Cox came over and sat with me, and we talked about the business of owning a beer pub – just one of the restaurants co-owned by Jason.  I told him how comfortable I feel there – Riff Raff is my "Cheers".  A selfie was in order: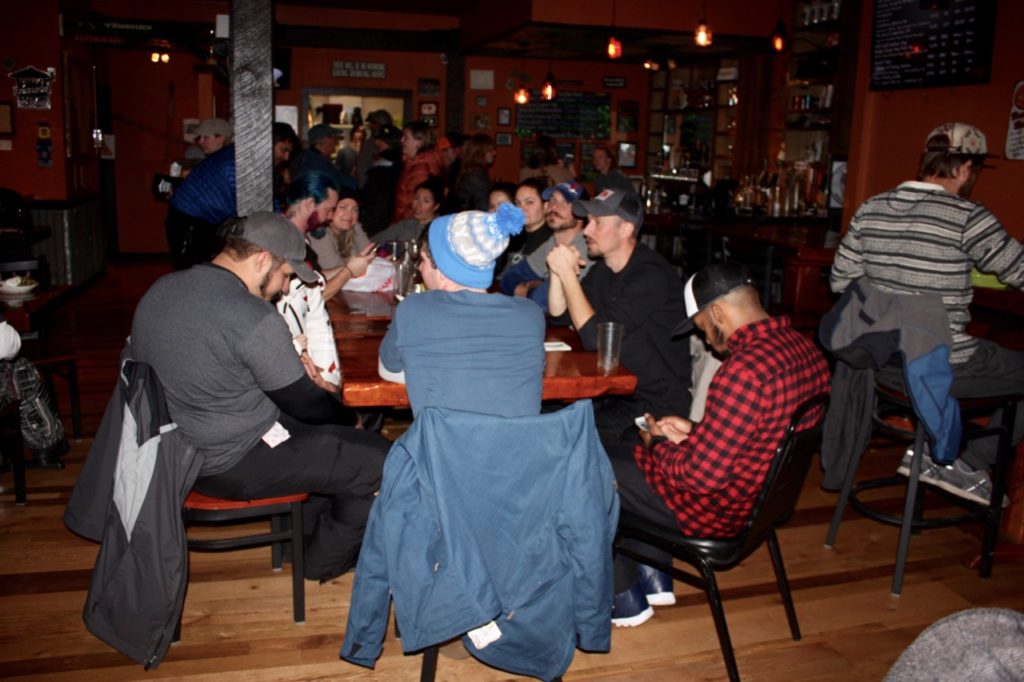 I joined Jason as he gave a tour of the brewery to customers.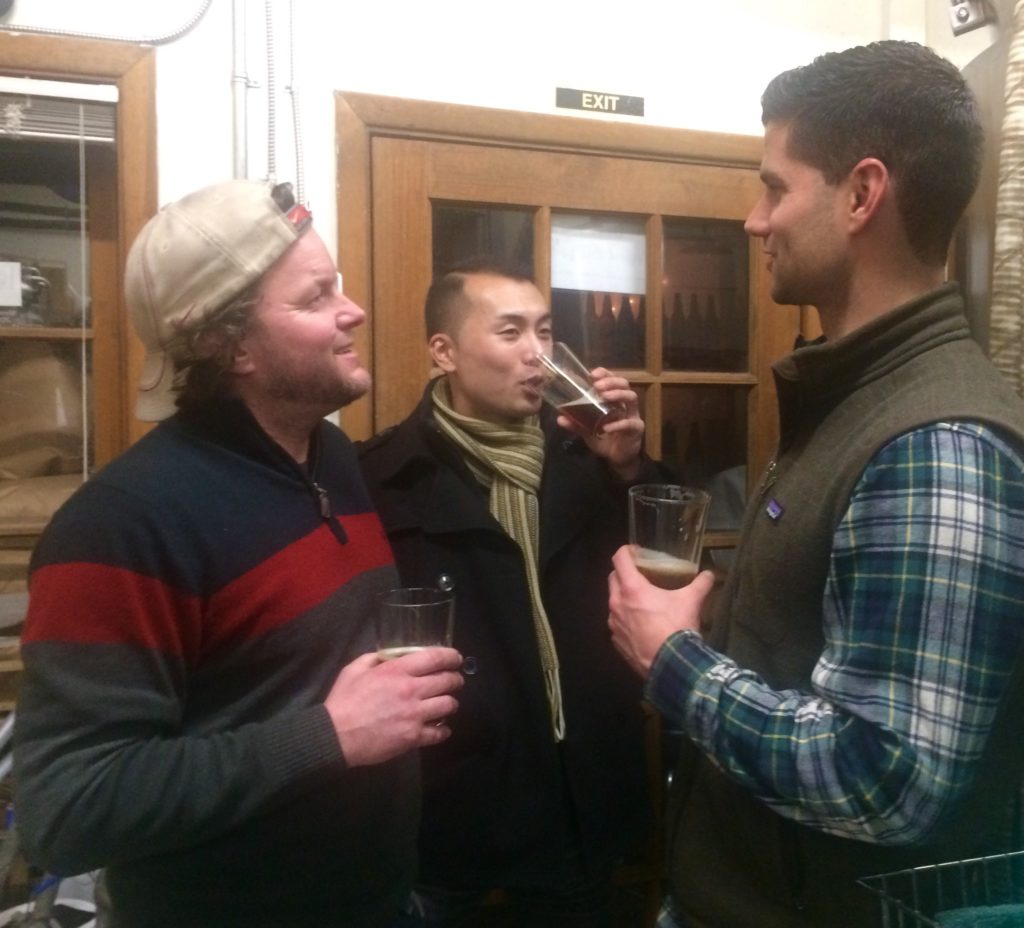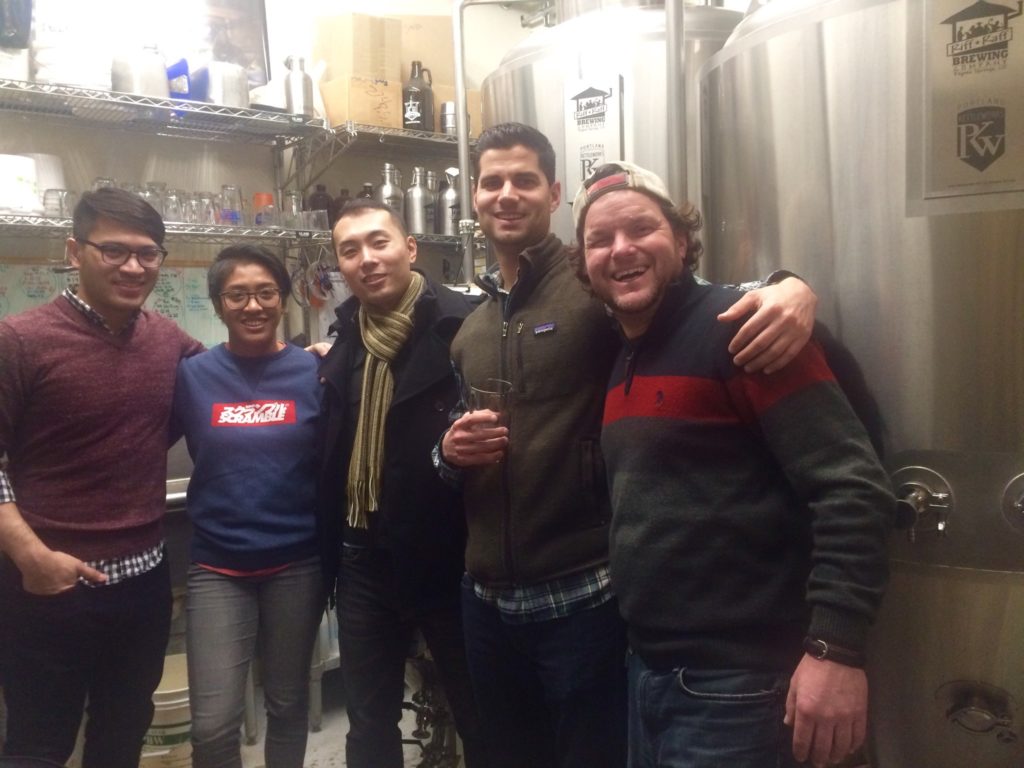 I went to Riff Raff last Sunday not to write about it, but then I just had to.
Cheers!